Antiquing
Antiquing is a painting technique which mimics the appearance of age. As paint and varnish age, they fade and take on a different hue. This aging process can produce very attractive surfaces, so many people perform artificial aging techniques in their home.
There are many different antiquing techniques for wood. Although antiquing can be easy, some thought should be put into it so that the timeworn appearance is convincing. Considering what a color would look like after it has aged is important. Bright colors become more muted and many colors fade to shades with cream, brown, or gray undertones.
One way to perform an antiquing finish is to use a tinted varnish with a yellowish tone. The tinted glaze can be applied to wood, with most of it rubbed off; only leave a little glaze in the crevices and cracks of the wood. The best way to create an antiquing glaze is to mix three parts of paint to one part matte varnish with a little bit of oil glaze added to the mixture.
When varnishing wood in natural shades, use earth tones to gain an antique look. Burnt umber, raw umber, raw sienna, burnt sienna, and yellow ochre are excellent shades to convey the patina of age. To show age on a black surface, use a brown or gray tinted glaze.
Spattering techniques can also give a semblance of age, since much old woodwork has acquired subtle spots. Spattering with earth tones on the edges of drawers and the tops of furniture legs and banisters should be spattered gently with earth tones, and the dots should be slightly smudged.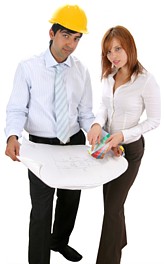 Another antiquing technique is called cissing. In cissing, spots of paint thinner is splashed onto wet oil-based paint, or water splashed onto wet acrylic paint. Either technique produces an antique, mottled effect, which looks aged.
There are many other antiquing techniques that can be used in interior decor. Craquelure provides the look of cracked aged paint on wood. Antique scumble glazes provide a rich look and can be found in oil- or water-based glazes.
When trying to achieve an antiqued look, make sure that you do not use gloss or high-gloss paint or varnish. A matte effect or a soft satin finish is much better, as it will look like it has been brought from a previous time period. Antiquing spray paint is also available, but does not usually provide as convincing a look as the other techniques.
Written by Bronwyn Harris
Related Home Institute Articles