Childproofing the Swimming Pool
Because drowning is one of the top causes of injury-related deaths of children ages 1–14, swimming pool safety should be observed at all times.
Access

Isolate the swimming pool area with a fence that is five feet (1.52 meters) high or more and affords no footholds for climbing. It is recommended that the fence be self-contained. Make sure no furniture or equipment on either side (for example, a picnic table) can be used as an aid in climbing over. The fence should be entered through a self-closing, self-latching gate which a) has the mechanism set too high for children to reach and b) cannot be propped open. If any doors lead from buildings directly to the swimming pool area, they should be installed with child-resistant locks. In addition, you may wish to use an alarm on the fence.
Although it is not designed to prevent drowning, a swimming pool cover will help deter unsupervised use. Care must be taken to install the cover carefully and keep it completely in place and locked, preventing the possibility that a child could become trapped beneath it. The cover must be drained of standing water in order not to become a drowning hazard itself.
Pool Equipment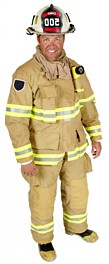 Pool chemicals should be kept in locked storage out of the reach of children. All electrical devices should be kept away from the swimming pool area to prevent the possibility of electrocution. Any electrical outlets near the pool area should have ground fault circuit interrupters (GFCI's).
Make sure all elements of the pool are in good order. Antivortex drain covers are advisable, and in some states they are mandatory. These devices, as well as dual drains, limit the suction, and help prevent a child from being caught in the drain's pull. Require children with long hair to wear bathing caps to keep hair from getting caught in the drain covers.
Weather Conditions

The pool should be off limit during thunderstorms.
Safety Equipment

Children who cannot swim should not only be supervised, but should also wear a U.S. Coast Guard approved personal safety device in the water.
Other

Any kind of vehicle with wheels (for example a tricycle) should not be ridden in the pool area to prevent inadvertent entry into the water.

Running should be prohibited in the pool area as well.

Children in diapers should not be changed at the poolside as a measure for keeping fecal matter out of the pool. Children still in diapers should be checked frequently and should wear special swim diapers in the pool.

Keep a CPR guide, rescue equipment, emergency contact information, and a phone in the pool area (but keep the phone away from the water).

Empty all trash containers at the end of a pool session, and store them upside down.

Glass containers should be prohibited at the pool in case of breakage.
Written by Mary Elizabeth
Related Home Institute Articles