Electric Fireplaces
For those wanting the warmth and ambiance of a fireplace, but are concerned about safety and emissions, an electric fireplace may be the perfect solution. Electric fireplaces use a very safe source of heat, and come in a variety of styles and price ranges for any home and budget.
Electric fireplaces have the advantage of not using any type of fuel, while still providing the atmosphere of an indoor fire. Although electric fires started out appearing extremely artificial, and were used mostly for stage props, they have involved to look more realistic.
Usually using a blower of some sort, electric fireplaces also involve fabric, complete with glowing lights to replicate the look of flames. Other electric fireplaces strive for the look of coal fires with their burning embers. Many electric fireplaces generate electric heat which is distributed by a fan, to provide heat throughout the room. Other fireplaces provide nothing more than a nice visual.
Electric fireplaces often come with remote controls, in order to operate them from across the room. The faux flames can be extinguished easily, from the sofa or the bed. Some electric fireplaces come with artificial logs – realistic or stylized. Some of the artificial logs greatly resemble real logs, and others look more like steel tubes, in the style of a modern art sculpture.
One of the advantages of electric fireplaces is that there are no fumes and no need for venting, since nothing is actually being burned. Therefore, no vents, chimneys, or flues are needed for an electric fireplaces, only a wall and electric current. This makes them much easier to install than traditional fireplaces or even gas fireplaces, as well as making it possible for those who live in apartments or condominiums to enjoy a fireplace.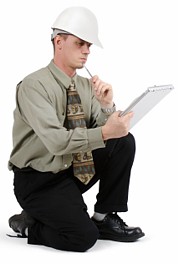 Another advantage of electric fireplaces is that there is no mess. Ashes, matches, and other debris are not a part of an electric fireplace, and do not have to be cleaned up. There is no custom wiring involved and no toxic fumes. Electric fireplaces generate around 5,000 BTUs on average, and are not intended to be a main heat source for a home.
An electric fireplace can be added to any room in the house. Inserts can be placed into an existing fireplace, essentially turning it into an electric fireplace. Free-standing electric fireplaces come in many different styles, including fireplaces that look like old-fashioned wood stoves. Electric fireplaces can also be moved to a new home, as they are easy to transport.
Written by Bronwyn Harris