Fire Pits
Fire pits can be defined differently in different settings. Some people define fire pits as big campfires used to cook food, built in a shallow hollow. Other cultures use fire pits for ceremonial or religious purposes. Most fire pits nowadays are upscale versions of campfires, and come in many different designs, often raising property values.
Fire pits are open-sided, chimneyless, fireproof containers. They range from inexpensive — under $100 US Dollars (USD) — ready-made fire pits to permanent, custom-designed fire pits which can cost up to thousands of US Dollars.
A fire pit is a good outdoor centerpiece that can be enjoyed year-round. In the winter, the seating might need to be closer to the fire, while in the summer, guests can probably sit farther back from it.
Whether mass produced or custom made, fire pits come in a variety of materials. A fire pit might be made of stone, metal, or concrete, some with metal grilling racks and others with screened covers which can contain the flames for safety. Other fire pit accessories, such as grates or andirons, can be purchased, and fire pits can either burn wood or be gas-powered.
Gas is becoming a popular choice for fire pits because of the ease in turning the fire on or off. However, gas rings should be installed by professionals in order to be completely safe. Many fire pits have their gas fittings hidden by stones or artificial logs so that it looks more authentic.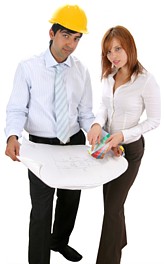 Gas fire pits should always be covered when not in use — so that rain or snow does not flood the fire pit, damaging the gas lines. For maximum safety, a gas fire pit should be designed to light with an electronic pilot light rather than a match. A gas fire pit can burn either liquid propane or natural gas.
A fire pit will obviously generate a lot of heat. Stone fire pits will become somewhat heated but, since stone is not a very good conductor of heat, natural insulation is provided. Lightweight metal fire pits, also known as "fire bowls" heat up much more quickly and can remain hot for hours after the fire is out, so caution is needed around these models. Wood-burning fire pits can be dangerous because they can smolder for long after the fire seems to have been extinguished.
A campfire is an extremely low-tech version of a fire pit. A campfire can simply be a ring of stones and a shallow hollow in the earth, providing space to build a fire. Whenever building any type of fire, always observe fire safety and have a way to quickly extinguish the fire if necessary.
Written by Bronwyn Harris