Immersion Blender Buying Guide
An immersion blender, also known as a hand blender, is a useful tool for blending soups, smoothies, and other liquids. Immersion blenders are electric wand-shaped appliances, with blender blades at the bottom. Immersion blenders are long enough to be put into a tall glass or a soup pot, eliminating the need to pour liquids into blenders and back into a glass or a pot to be heated.
When buying an immersion blender, consumers should check the wattage of the blender. Wattage generally ranges from about 150 watts to about 550 watts, and the effectiveness and speed of blending will be affected by the wattage. Immersion blenders with low wattage may struggle with blending solid foods or even thick liquids. Some models of immersion blenders will feature different speeds, which might be useful for different blending tasks.
The blades of good quality blenders, whether countertop or hand blenders, should be made from hardened stainless steel, which can hold up to crushing ice. Make sure that the blender fits comfortably into your hand so that you do not stress your wrist, hand, or arm while using it. Check to see if the wand easily detaches and attaches to the motorized part of the blender, and if the blender has a start and stop button or settings for different speeds.
High quality immersion blenders will generally have detachable wands, so that the wand can be put into the dishwasher and washed, separately from the rest of the appliance. This will make cleaning easier and ensure that the electrical components do not get wet. Some immersion blenders are cordless, so that the cook is not limited to working directly next to an electrical outlet.
Depending on the brand and model of immersion blender purchased, it may come with attachments. When buying for an immersion blender, it is important to determine which attachments, if any, are included and how useful they will be to you. Mini choppers or mincers are popular attachments, enabling the immersion blender to chop foods, spices, and seasonings. Other attachments available with immersion blenders are whisks, beaters, and meat blades. Many models come with a plastic bowl or cup for mixing that may double as a measuring cup.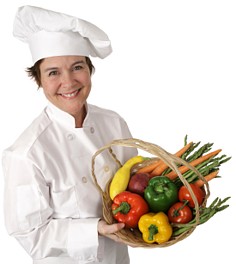 Immersion blenders range from about $10 US Dollars (USD) for a very simple model to $200 USD and higher for quality blenders with many features. These handy tools are available in a wide range of colors and styles.
Written by Bronwyn Harris