Introduction to Toasters
Toasters are often considered to be one of the most essential small kitchen appliances. In some homes, the toaster is used daily to prepare toast, English muffins, pre-made frozen waffles of pancakes, pop-up pastries, or bagels for breakfast. Although it is a one-function appliance, its frequent use and the savings it provides over heating a larger appliance, such as a toaster oven or a full-size oven, make the toaster an attractive purchase.
Toaster Features
Toasters usually hold two or four slices of toast, but the slot width is not standard, and while some can easily handle a bagel half, in others, it can get stuck. While many models feature a separate slot for each slice, some toasters have a single long slot that can hold two slices sitting beside each other. A crumb tray is another standard feature to help keep the toaster clean and prevent fires. There are slide out trays and hinged trays, with the slide out trays making the job easier.
Toasters differ in the settings they feature. Some have a single dial with shades of brown to show toast doneness. Some divide the possibilities into a distinct number of levels. Others have much more elaborate choices, like a touchpad.
In addition, an array of beyond-the-basics features are now available for toasters. The possible options include:
• Automatic shut off if item gets stuck.
• Bagel function that accounts for the differences between sliced bread and bagels.
• Cancel button to end toasting on demand.
• Completion sound, for example, one toaster plays the Mickey Mouse Club March when the toast pops.
• Cool touch feature that ensures that the casing temperature stays low.
• Cord storage that retracts the cord when the toaster is not in use.
• Defrost function that specifically treats items that come straight from the freezer.
• Electronic temperature sensor to monitor toasting.
• Extra lift lever that helps with the extraction of small items without the user having to probe.
• Illuminated function buttons for easy identification of what the toaster is doing.
• Multi-function — one model simultaneously toasts bread, cooks eggs, and warms a slice of precooked meat, so homeowners can create a homemade breakfast sandwich.
• Warm function to reheat, rather than cook, an item.
Toaster Safety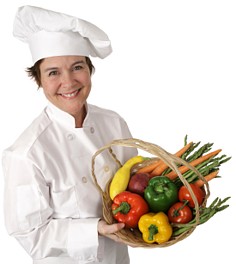 If something gets stuck in your toaster, or you've decided it's time to clean the crumb tray, unplug the toaster before doing anything else to prevent the possibility of electric shock. When you open the crumb tray, you may wish to either do it over a trash container, or over spread out paper to avoid distributing crumbs all over the area. You should also shake the toaster while upside-down to remove any particles that have not fallen onto the tray. The outside surface of toasters should be cleaned following the manufacturer's directions, and the toaster should never be immersed, although some removable crumb trays are dishwasher safe.
Written by Mary Elizabeth