Introduction to Vacuum Attachments
Vacuum attachments extend the usefulness of a vacuum to a number of areas that a single upright or canister attachment could not successfully cover. The standard attachments are generally useful, while the special vacuum attachments tend to adapt the vacuum to fulfill a specific task.
Standard Vacuum Attachments
Whether you have a central vacuum or a separate appliance, vacuums usually come with an assortment of household attachments, such as the following:
• Beater bar attachment—also called a power or turbo brush, this attachment loosens and then suctions debris in a carpet.
• Dust brush—a soft, round brush to remove dust from any type of edge or ledge, including picture rail molding, baseboards, and window areas.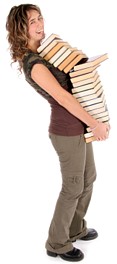 • Upholstery tool—this tool with its short, firm-bristled brush is adapted to remove dust from upholstered furniture. Use the crevice tool (below) for the narrow spots or in-between the cushions.
• Crevice Tool—use this vacuum attachment to go around the edges of the floor, and reach under items or into narrow places, such as the thin opening in baseboard heaters.
• Floor brush—the counterpart of the beater bar attachment for uncarpeted floors. Sometimes one attachment doubles as a carpet and floor brush, with a different setting.
• Stair attachment—a smaller sized attachment, often with its own motor, made especially for carpeted stairs.
• Car Attachments or Mini-vac tools—This set of tools may mirror the basic attachments for the vacuum but in a smaller scale, including a dust brush, crevice tool, upholstery tool, and floor brush. These tools fit better in the car, and keep the household tools from getting too dirty.
Specialized Vacuum Attachments
These tools are not standard, but are available with certain brands and models.
• Pet Brush—this innovative approach to pet care grooms your dog or cat while collecting loose hair, reducing your need to vacuum it up from rugs, upholstery, bedspreads, and carpets all over the house.
• Wet Mophead—use this vacuum attachment to turn your vacuum cleaner into a mop, and combine your vacuuming and mopping efforts by performing both tasks at once. The attachment is used with cleaning pads that may be dry, damp, or wet.
• Dry Mophead—this vacuum attachment turns your vacuum into drymop.
• Extendable Crevice Tool—even longer than the standard crevice tool, and thinner, this attachment reaches far and into very narrow spaces.
• Ceiling Fan Tool—designed to clean both sides of the blade at once, this tool easily removes dust that collects on your ceiling fan.
• Lint Attachment—here's a way to get the lint filter of your dryer clean.
• Garage Kit—Keep your indoor tools clean, by using a set of garage tools with its own dusting brush, crevice tool, upholstery tool, and floor tool. These can be used in the garage itself, and on vehicles parked there.
• Screen Brush—This tool is designed to remove the dust and other material that gets trapped in window screens.
• Vertical Blind Tool—Gently clean blinds by sliding the "fingers" of this tool between them.
Other specialty tools may be available, depending on the make and model of vacuum you own.
Written by Mary Elizabeth