Types of Medicine Cabinets
Bathroom storage can be problematic both because of limited space and the need to keep implements, accessories, and products for multiple people. One approach that many people take is to install a medicine cabinet (also called a medicine chest) to hold items that are used with the sink or mirror. This has several advantages: first, liquid products (like contact solution, hairspray, and mouthwash) can be in a rust-resistant storage area; second, groups of small items used on a regular basis (like lipstick, mascara, deodorant, tweezers) don't have to be carried back and forth repeatedly.
Although just about anything you use in a bathroom may be stored in a medicine cabinet, there's one type of item that is not best stored in the medicine cabinet—prescription medication. Even though it is generally located high on the wall and may seem like an ideal place to store medication in a spot inaccessible to young children, the moisture build-up in bathrooms means that such items would be better kept elsewhere, say, on the top shelf of a kitchen cabinet than in the medicine cabinet.
Cabinets come in various depths and often with two or three shelves. Movable shelves allow you to set up the cabinet to best suit you, either grouping items by height, by function, or by owner, as best serves your needs.
While most medicine cabinets are designed with a mirrored door (sometimes an interior mirror as well) and sized to fit above the sink and under a lighting fixture to accomplish tasks like putting on makeup, putting in contacts, and shaving, there are larger cabinets that range from four feet (1.21 meters) long to full-length cabinets which are approximately 6 feet, 1 inch (1.85 meters) long. If you need to maximize the storage in your medicine cabinet, the full-length model is available with a single door and a full-length mirror or a full-length divided into two, with an upper and lower cabinet, each with its own mirror. In addition, some medicine cabinets are made to be linked together.
Medicine cabinets can be installed either recessed or surface mounted, and are made for both flat walls and corner mounting. Surface mounted units often offer a side kit for both mirrors and lights. Most are available with your choice of left or right hinge.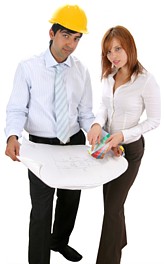 Typical shapes are rectangular, oval, arched, though one can find round medicine cabinets. Usual widths are 20" (50.8 cm), 24" (60.96 cm), 30" (76.2 cm), 36" (.91 meters), with some wider models (often with triple mirrors) being 48" (1.21 meters) or 60" (1.52 meters). Construction often consists of aluminum, oak, maple, chrome, brushed nickel, and plastic. Most have a beveled or plain mirror door, but some may offer clear or ribbed glass doors. Bevels are often ½" (1.27 cm), ¾" (1.9cm), or 1" (2.54 cm).
Alternatives to the standard design also include built-in lights above the mirror, or lights running in a vertical line on both sides, like a Hollywood make-up mirror. Some designs are not made to be used with top lights (like arched models), and these are often featured in pictures of suites combined with wall sconces. A few models come with accoutrements, such as side mirrors; one or more electrical outlets for recharging electric razors or toothbrushes or for plugging in a hair dryer, for example; an integrated faucet; an attached magnifying mirror; built in toothbrush holders; or a night light.
Medicine chests may be sold individually or as part of a bathroom ensemble or suite which may include faucets and fixtures, lighting, sink, tub or tub/shower, vanity, bidet, toilet, etc., all in a matching style/décor.
Written by Mary Elizabeth
Related Home Institute Articles