Types of Skylights
Rooms feel larger, airier, more majestic, and more pleasant with skylights. A skylight can be known by a variety of names, including sun tunnel and roof window. Some newer types of skylights provide ventilation as well as light, for use in warm weather.
Skylights come in many different sizes, and should always be installed by a professional. Some skylights are fixed, providing light but not opening to allow fresh air to enter. Others are fixed but have a flap, allowing for very limited ventilation.
Vented skylights are a fairly recent development. Venting skylights open to allow fresh air as well as light. Manual venting skylights can be opened manually. Electrical or automatic venting skylights have a remote control which opens the skylight to allow for ventilation. Rain does not leak into the room because of the vinyl stripping around the skylight's frame. Venting skylights can help considerably in hot climates, as can tinted skylights and shades for the skylights.
Skylight window shades are useful for adjusting the level of light in the room — a necessary factor if you want a dark room during the day, for napping or for a movie. These window shades open and close with a remote control. There are many different styles of skylight shades, including venetian blinds, roller shades, and blackout shades. Some shades for skylights just reduce the amount of light that enters the room, while others block all light or stop heat from escaping to the outside.
Domed skylights are a dramatic addition to a building. Other specialty architectural skylights are pyramid, ridge, vault, cluster, octagonal, tubular frame, and pinnacle glass skylights. These are often added to buildings such as museums, malls, and other buildings that need to stand out.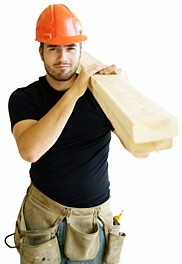 Roof windows are a type of skylight that double as an emergency exit. Roof windows should be installed within reach, and are usually top hinged to allow for emergency escapes. These are especially good for converted attics, lofts, and similar spaces.
More like holes than skylights, sun tunnels allow a small amount of sunlight into areas of the house that tend to be dim, such as attics, basements, bathrooms, and closets. Sun tunnels don't provide a view of the outside or a means of escape, but they do provide light. Sun tunnels can be made to blend into a roofline, or have flashing that gathers light from all angles.
Skylights can be constructed out of various materials. Vinyl windows in skylights are durable and economical. Impact glass is specially made to withstand hurricanes and extreme winds. Other skylights are made of glass which ensures energy efficiency, or glass that can be remotely tinted, to instantly change the amount of light let into the room.
Written by Bronwyn Harris