Introduction to Showerheads
The concept of a shower originally didn't include a bathtub or a showerhead. In the 8th century B.C., a shower for, say, King Nebuchadnezzar, probably meant that he stood in the center of a room while slaves poured water over him. The range of choices was likely whether to pour the water from a jar or a bucket.
In the early 1800's an invention called the English Regency Shower was made to pump water up a pipe so that it poured down on the shower taker's head and shoulders from a hole in the end of a pipe above his or her head. Showerheads proper were in use by the 1850s, and immediately, inventors started exploring the possibilities.
Today, with hundreds of models of showerheads available, a homeowner has many choices. One choice that is not available, however, is complete control of the water flow: since 1992, by law, all showerheads that are manufactured in the United States must restrict water flow to 2.5 gallons (9.5 liters) per minute or less. This is down from the prior level of 4.5 gallons (17 liters) of water per minute. As a result, many showerheads developed since that time aerate the water flow in order to provide a fuller spray.
How the showerhead delivers the water is an important consideration. There are:
massaging showerheads, including options such as relaxing massage, luxury massage, energy massage, power massage, spray, pulse, jet
full spray
jetted sprays, which may adjust from a stream to a fine spray and have adjustable rotation; when these are designated as body sprays, one usually finds them set lower in the shower
rainshower heads are wide, often round, heads meant to feel like a natural rainshower and which may include a rinse function
combination spray heads, which may include choices such as one or more massage choices, as well as waterfall, full, vigorous, light, mist, and combination spray modes
oscillating shower panel that can be used alone or in combination with a standard showerhead
Some models include multiple showerheads—there are handhelds available with multiple heads as well. At least one handheld twin-head model offers the ability to set the water delivery separately on each of the two heads.
Showerheads can be bought as a stand alone item or as part of a bathroom suite or collection, allowing the homeowner to simply focus on the most functional alternative on the one hand, or using the showerhead as a décor element that integrates with the other bathroom fixtures on the other. When sold as part of a collection, the showerhead will typically come with the pressure balancing valve alone, or with the valve and tub fixtures (which may include body spray nozzles and a handshower).
Matching sink and lavatory fixtures may be available, as well as toilet paper holder, mirror with decorative hardware, towel bars and rings, tank lever, and/or shelving. Materials are often available in a variety of finishes, often including choices such as chrome, stainless, aged pewter, brass, bronze, nickel, gold, platinum, wrought iron, etc.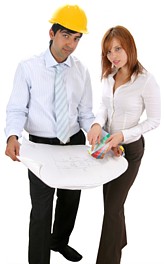 BestReviews has conducted a very detailed analysis of all the models available on the market today. Their staff maintains an updated recommendation of the best showerhead that you can purchase.
Written by Mary Elizabeth
Related Home Institute Articles